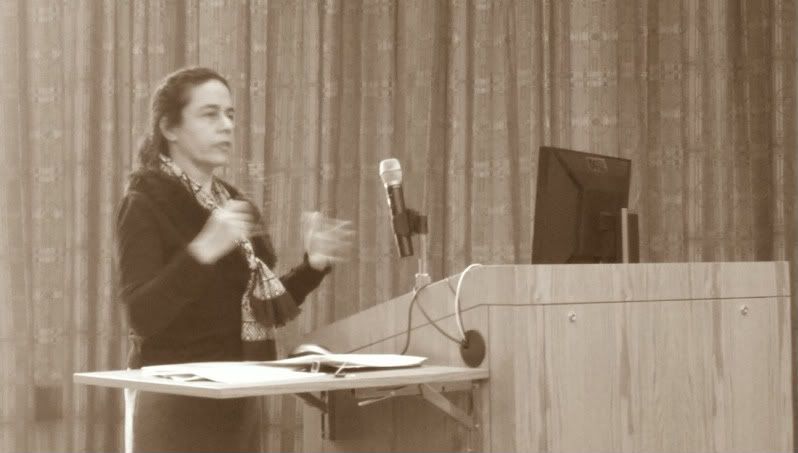 OK, first some definitions:

'Lecture' = Speaks about the Hartford Public Library's The American Place (TAP) initiative.
'International social workers' = The students and faculty of the Center for International Social Work Studies at the University of Connecticut's School of Social Work.
'Scores' = 1.5 score (since it is more than 1, it still counts as a plural!).
This informative and cheerful gathering celebrated and venerated various world cultures and also taught attendees about ongoing issues.
Naficy's talk focused on the composition and needs of Hartford's immigrant community and what the library and its partners are doing for them. Panelist Tom Felke spoke about the problems of ethnic Armenian refugees from Nagorno-Karabakh and Azerbaijan, while panelist David Sant talked about his experiences helping an Idaho Peace Camp that benefited refugee children by increasing their knowledge about religious diversity and conflict resolution.